SculptSkin™ Mini 2.0
Regular price
$450.00
Sale price
$267.00
---
Our Best and Stylish Design to Date!
Re - imagined for a better experience...
...........................................Do You Suffer with Cellulite? 
Do You Go to the Gym but Can't Seem To Lose That Stubborn Fat? 
Do You Want Tighter Lifted Skin But Don't Wan't to Spend Thousands of Dollars on Surgery? 

If that is the case, SculptSkin MINI 2.0 is the solution you need! 
Its benefits include but are not limited to: 
Cellulite Reduction - 40K ultrasound penetrates the adipose skin tissue to break down fat into liquid and excrete it 
Improve Skin Texture -Ultrasound Frequency causes collagen production in the skin. Collagen Stimulation repairs the skin giving it a more youthful, tighter, and smoother look. 
Full Body Sculpting - Multifunctional use designed to sculpt the arms, legs, back, butt, and abdomen. Can be used in any part of the body. 
Ultrasonic Hip Lift - Multipolar radio frequency designed to lift the tissue
Powerful Fat Burning - Explosion of fat cell membranes and decomposition of melted fat which makes it easier to rid of stubborn fat. 
SculptSkin was designed to help anyone who suffers with low self-esteem due to issues out of their control. 
It is the modern solution for the modern person. 
Body contouring or body sculpting is a collection of non-surgical cosmetic treatments used to reveal a firm and toned body hidden underneath layers of fat or loose skin.
Everyone has a sculpted physique waiting to be revealed, and sometimes diet and exercise are not enough to reach our aesthetic goals.
What is Ultrasonic Cavitation? 
Ultrasonic cavitation is a simple procedure that relies on sound waves to flush fat from the body. UC targets fat cells in problem areas and causes them to release their contents so they may be metabolized naturally, helping patients shed inches and reduce cellulite.
It is particularly effective in the reduction of stubborn fat on the abdomen, inner thighs, inner arms and flanks.
We recommend at least 72 hours between each session so that the body has enough time to eliminate the fat.
8-10 sessions are recommended for optimal results, although clients generally see noticeable results after 4 sessions.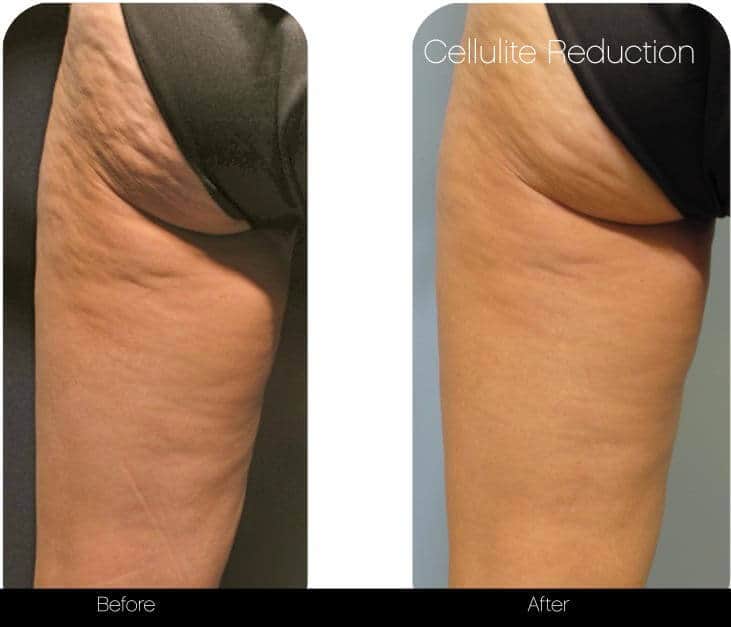 Cellulite is something that affects most women over the age of 20 in some form or another. Whether you are slim or not, you can still develop cellulite deposits that simply will not go away.
Ultrasonic Cavitation, when used on conjunction with radio frequency therapy and Negative Pressure Massage, attack the cellulite problem directly and get rid of it quickly.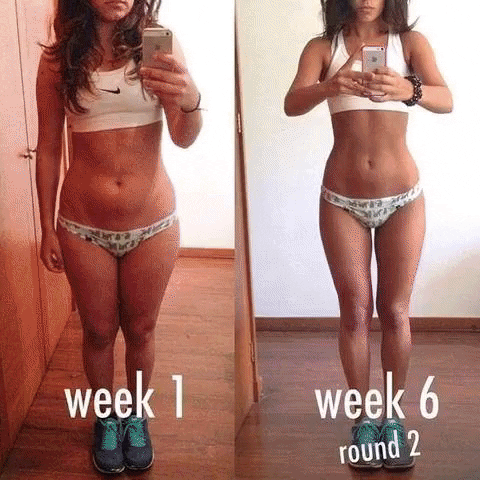 Ultrasonic Cavitation can help you slim your body, tone and tighten your skin, sculpt parts of your body in ways that diet and exercise cannot, and break down fatty tissue safely.
No matter what type of body you have, Ultrasonic Cavitation can help you to gain your self-confidence and finally feel and look like you have always wanted to.
Powerful Fat burning and collagen production to restore skin texture and tightening. The Ultrasonic Frequency Penetrated deep into the skin tissue to stimulate cell reproduction and secretion of fat deposits. 
The Difference between a regular massage and the ultrasonic massage is how deep it penetrates the tissue. Normal massages are very surface level. While the SculptSkin massager penetrates deep into the dermis to get into those fat deposits and rid of stubborn fat. 
Modes
(10-20 mins per mode, per body part) 
Mode A: The speed is faster, and the time discontinuity and duration are the same. 
Recommended for fat reduction and skin tightening.
Mode B: The time of duration is longer and the time of discontinuity is shorter. 
Recommended for cellulite reduction.
Mode C: The speed is slow, and the time of discontinuity and duration are the same. 
Recommended for skin tightening
How it Works
A more in depth look of what actually happens before the skin. 
Strong wave of 40KHZ will be emitted to body for impacting cells fiercely and results in friction motion among fat cells, which will cause calories consumption and smaller the size of fat cells.
Furthermore, large number of fat cells will explode immediately due to intensive impact and wave vibration, then quantity of fat cells are significant decrease.
✔️ Fat Dissolving
✔️ Body Slimming
✔️ Body Shaping
✔️ Skin Tightening & Lifting 
✔️ Safe and Non-invasive 
Ultrasonic wave restores skin elasticity and activates collagen production. It expedites the fat burning process by penetrating deep into the tissue. Making fat burning and skin tightening the optimal objective. 
Portable - Lightweight and easy to carry. SculptSkin can go with you wherever you are. It is extremely user friendly. 
Affordable - Achieve celebrity results without undergoing surgery. No need to spend thousands and thousand of dollars on liposuction, coolsculpting or thermage. You will get the tighter and lifted skin you've always wanted at a fraction of the cost. 
Before & After Results 
It is easy to see why our customers have been loving their results. They get fast results at a fraction of the cost and without having to undergo surgery. Your dream body is just a click away. 
*** Conductive Gel is not included***

_________________________________________________________________________________
FAQs
_________________________________________________________________________________
Is Ultrasonic Fat Cavitation a safe procedure?
Yes, it is a safe, comfortable, and non-invasive procedure with virtually no side effects. It does not require anesthesia, leaves no scars and does not require any post treatment. The ultrasound energy is designed to target fatty tissues beneath the skin only, and does not affect the blood vessels, nerves and connective tissues.
It is a nonsurgical procedure without anesthesia, it is non-invasive (no cutting, leaves no scars or need post-operative course) and it allows for a full social life both before and after the sessions. This procedure is totally safe.
Is it FDA Approved?
Yes! Ultrasonic Cavitation is FDA Approved. 
How does Ultrasonic Cavitation work?
Cavitation is the use of low-frequency ultrasounds to penetrate the skin and cause fat cells to breakdown. The fat cells cannot withstand the pressure of these vibrations, causing the cells to implode into a liquid form and pass through the body.
How is it possible to remove solid fat through the lymphatic and urinary systems?

The Ultrasound Cavitation Non-Surgical "Liposuction" emulsifies fat and coverts solid fat into a liquid substance that is easy to remove through the lymphatic and urinary systems. Some of the melted fat will be used for energy and the rest will be excreted through the urine – that is why drinking water is essential. If you do not drink adequate water before and after each treatment, it will be harder for your system to remove the fat. You may notice an increase in urination after each session.
Is there an age limit?
Yes, you have to be 18 or older to try Ultrasonic Cavitation.
Is the procedure painful?
No, the treatment is painless. A slight tingling sensation or buzzing in the ear may sometimes be felt during the treatment. Some heat sensation may also be felt during treatment but no pain. Any slight reddening of the skin which may sometimes develop during or soon after treatment quickly disappears.
On which parts of the body is the treatment most beneficial?
Thighs (saddle bags), Abdomen (love handles), Hips (flanks), Buttock, Upper arm i.e. the areas of localized fat. However it cannot be applied to the head, chest, back and over bony areas.


Does it work on Cellulite?
Yes, low frequency ultrasound (40kHz) generally works well on cellulite by focusing the cavitation effect on the superficial fat tissue. Best results are obtained when the ultrasound is applied in conjunction with the radio frequency (RF) treatment which helps to tighten and tone the skin. Cellulite is the appearance of dimpled skin
Where are fat cells stored?
Fat is stored primarily as triglycerides inside adipocytes cells located between the muscles and skin. The numbers of fat cells are the same regardless of a persons weight but the size of the cells can vary greatly.
Where do the fat cells go?
Your body absorbs the fact and it passes through the liver and comes out as waste. The fat cells are broken down but the cells have the capacity to grow again with a high calorie diet. Thus, it is recommended to pair the treatment with one of Executive Medical's weight loss programs.
Who is the ideal candidate for Ultrasonic Cavitation?
Patient should generally be fit and healthy and be within 10-15% of their ideal weight.
What instant result can I expect?
The ultrasonic cavitation treatment will often yield immediate results which you can feel, touch and see and it can be long lasting. Some clients can experience between 1 to 5 cm. of circumference reduction after a single session with increasing results after subsequent visits. However, more significant results will be noticed after the second and third treatment.




How long is treatment?
The service is tailored to the individual. Generally however, most treatments are between 15 minutes to 75 minutes long. Multiple areas of the body can be treated during one session.
How many treatments can I have?
We recommend having at least six cavitation sessions. The more sessions the more results you will see. Treatments must be done at least 72 hours apart to ensure that the cells do not reabsorb the fat.
How long until I see results?
Most people will have a noticeable reduction in their measurements after the very first treatment! The fat removal process continues for up to one week following treatment, so it may decrease further a few days afterwards. Note that results may vary due to differences in metabolisms.
What long term results can I expect with ultrasonic cavitation?
You can achieve volume reduction of fatty tissues and toning of the body. The results are gradual over a number of weeks as your body clears the broken down fatty tissues. It is not uncommon to achieve up to 10 cm reduction by the end of the course of treatments. The results can be long lasting provided you follow a healthy diet and exercise program. However it is very easy to deposit fat again into the tissues if one over-eats, consumes too much alcohol or doesn't exercise. Ultimately the result may vary depending on the individuals different tissue structure, treatment area, age, metabolism, medication, and changes in hormones.
Can I lose weight with Ultrasonic Cavitation?
Fat Cavitation is not a treatment for obesity nor is it a weight loss procedure. Rather is a method for reshaping and toning the body. It is particularly intended to reduce localized fat tissues which are resistant to exercise around the abdomen (love handles), buttocks, and thighs (saddle bags), that won't easily go away by simple dieting and exercise.
Are there any side effects with this treatment?
There are virtually no side effects. However on rare occasions there may be a slight possibility of mild side effects such as transient redness, excessive thirst, or nausea immediately after the treatment which is invariably resolved by drinking water. These are all short-term effects that disappear in a few hours.
What Guidelines should I follow pre-treatment and, post treatment?
Drink plenty of water. Drinking water is a necessary part of the treatment to facilitate the elimination of the broken down fat. Maintain a low calorie diet for a few days after the treatment to ensure that the energy released by the treatment is metabolized by the body. After the treatment patients are able to return to their daily activities as usual.
You need to drink plenty of fluid preferably water before and after treatment and days afterwards.
Other important aftercare considerations include:
Again, Increase water intake.

Choose healthier, nutrient-rich foods.

Add daily exercise to tighten skin and lose any extra weight.

Avoid fatty foods.

Avoid alcohol.


Does the treatment require time off afterwards?
No! You can go right back into your daily routine. We do recommend that you increase your water intake to two liters (about six or eight cups) of water a day to help with fat removal.
What are the contraindications with Ultrasonic Cavitation?
Ultrasonic cavitation treatment is not for everybody. Even though it is a safe and painless procedure, nevertheless there are contraindications for using cavitation devices for treatment of localized fat. Such contraindications will depend on the individuals medical history. Thus people with kidney failure, liver failure, heart disease, carrying a pacemaker, pregnancy, lactation, etc. are not suitable candidates for the cavitation treatment.
Are the results of ultrasonic cavitation similar to liposuction?
The ultrasonic cavitation can be considered as a treatment alternative to surgical liposuction. Both treatments are designed to reduce fatty tissues. However, Liposuction is invasive while Ultrasonic Cavitation is non-invasive.


Why is it called Ultrasound Cavitation Non-Surgical "Liposuction"?
The therapy uses low-level ultrasound to emulsify fat. Cavitation means the breaking down of the fatty tissue. Noninvasive, non-surgical "liposuction" means the fat will be removed in a natural fashion through the lymphatic and urinary systems at the pace your body will decide it can tolerate.


Is Ultrasonic Cavitation for everyone?
There are contraindications for using cavitation devices for treatment of localized fat.
Ultrasonic Cavitation is not for people with heart disease, kidney failure, or liver failure. It is not for those who are pregnant, and you must wait a minimum of three months after childbirth, or at least six months after C section. Getting GP approval is recommended post childbirth if you would like to try Ultrasonic Cavitation.
***This product comes with a FREE eManual ***
_________________________________________________________________________________
SHIPPING & DELIVERY 
_________________________________________________________________________________
We are proud to provide FREE Shipping and WORLDWIDE SHIPPING. 
All our orders are professionally packaged. The upmost thought and care is taken when shipping your product. 
Orders normally take between 1-5 business days for processing. 
After professing your orders should be received in 1-2 weeks. 
However, due to COVID-19 some shipments may take longer. 
_________________________________________________________________________________
REFUNDS 
_________________________________________________________________________________
If you are not satisfied with your product, we provide you with a 30 day money back guarantee. 
Simply contact us to jumpstart the refund and return process. 
Power Source: electric
Material: Acrylic
Manufacturing Process: Hand Made
Commodity Quality Certification: CE
Function: Vibration Massage
Item: 40KHz Cavitation Weight Loss Machine
Color: White and Black
Operation Wand: 1pc Cavitation Wand