SculptSkin™ Ultra Mini Solo
Regular price
$130.00
Sale price
$79.00
---
 Do You Suffer with Cellulite? 
Do You Go to the Gym but Can't Seem To Lose That Stubborn Fat? 
Do You Want Tighter Lifted Skin But Don't Wan't to Spend Thousands of Dollars on Surgery? 

If that is the case, SculptSkin Ultra Mini Solo is the solution you need! 
SculptSkin Ultra Mini can helps you lose weight easily in a safe and harmless way
✔ Body shaping, relaxing your body
✔ Effectively reduce stubborn fat
✔ Restore skin vitality
✔ Help to absorb nutrient and clean skin
✔ Tighten the skin, remove fine line
SculptSkin was designed to help anyone who suffers with low self-esteem due to issues out of their control. 
It is the modern solution for the modern person. 
How Does Ultrasonic Cavitation Remove Fat?  
Ultrasonic cavitation is a simple procedure that relies on sound waves to flush fat from the body. UC targets fat cells in problem areas and causes them to release their contents so they may be metabolized naturally, helping patients shed inches and reduce cellulite.
The Ultra Mini is the miniature version of the Sculpt Skin Mini. It is a 3-in-1 EMS Ultrasonic Infrared Massager which also helps to promote: 
Cellulite Reduction - ultrasound penetrates the adipose skin tissue to break down fat into liquid and excrete it 
Improve Skin Texture -Ultrasound Frequency causes collagen production in the skin. Collagen Stimulation repairs the skin giving it a more youthful, tighter, and smoother look. 
Full Body Sculpting - Multifunctional use designed to sculpt the arms, legs, back, butt, and abdomen. Can be used in any part of the body. 
Ultrasonic Hip Lift - Multipolar radio frequency designed to lift the tissue
Powerful Fat Burning - Explosion of fat cell membranes and decomposition of melted fat which makes it easier to rid of stubborn fat.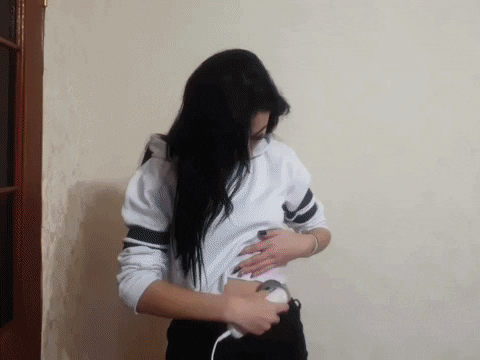 Beyond the Above, the Ultra Mini can also:
Enhance the permeability of cell membranes
Promote skin to absorb essences
Improve cellular tissue nutrition and reinforce the regeneration ability of cellular tissue
Decompose fat and tighten your skin.
Powerful Fat burning and collagen production to restore skin texture and tightening. The Ultrasonic Frequency Penetrates deep into the skin tissue to stimulate cell reproduction and secretion of fat deposits. 
Infrared can:
LED red light has a strong permeability
promote collagen hyperplasia
restore skin elasticity and repair cells
The Difference between a regular massage and the ultrasonic massage is how deep it penetrates the tissue. Normal massages are very surface level. While the SculptSkin massager penetrates deep into the dermis to get into those fat deposits and rid of stubborn fat. 
EMS treatment can
stimulate the muscles with passive movement
muscular movement speeds up fat consumption so as to achieve slimming effect.
 What is Ultrasonic Cavitation? 
Ultrasonic cavitation, or ultrasound cavitation, is a cosmetic procedure that's used to break apart fat deposits in your body. The treatment works as an effective, less invasive alternative to liposuction.
Put simply, ultrasonic cavitation is a weight-loss treatment that uses low-frequency sound waves to burst fat cells, which may result in lost inches on the treated areas and (ultimately) a slimmer figure. 
How are Fat Cells Destroyed?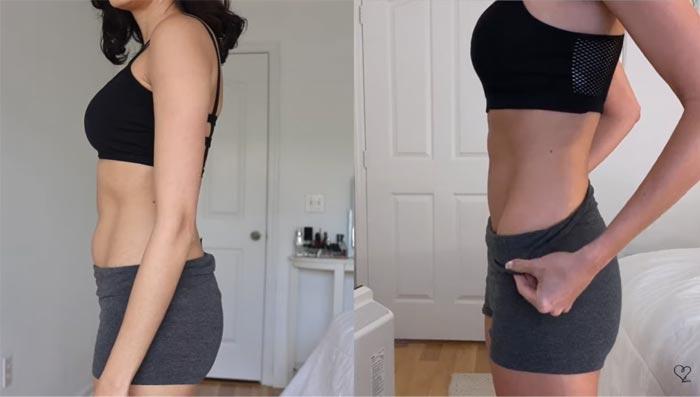 Ultrasonic Cavitation destroys intractable fat cells by using low frequency sound waves.
What is Ultrasonic? A MHz or Megahertz is 1,000,000 hertz and a rating of 40 KHz to 5 MHz is used in an ultrasonic treatment.
This type of sound wave can destroy the fat cells without causing damage to any other tissues or organs.
Am I a Good Candidate ? 
Great results can be obtained for those who have up to 25 – 30 pounds or less to lose. Ultrasound Cavitation is ideal for those who have tried to shift the stubborn fatty bulges with diet or exercise and are aiming for a smoother and more balanced shape.
It is designed to reshape and sculpt the body and remove localized stubborn fat or cellulite. Ultrasonic Cavitation treatments work best when combined with a low fat and low carbohydrate diet and regular exercise and these will help you to lose weight.
How to Use
Step 1 : Apply skin care gel or cream to the body part (belly, waist, back etc.) that need to be massaged.
Step 2 : Plug in the device and power on. Select the appropriate mode and massage the body part with the vibration massage head.
Step 3 : Hold it tightly and move on the body part in a circular manner. Keep it about 10 minutes each session.
Step 4: Clean the massage head with a wet wipe or soft cloth after each use.
*** Conductive (Sculpt) Gel is not included***
_________________________________________________________________________________
SHIPPING & DELIVERY 
_________________________________________________________________________________
We are proud to provide FREE Shipping and WORLDWIDE SHIPPING. 
All our orders are professionally packaged. The upmost thought and care is taken when shipping your product. 
Orders normally take between 1-5 days for processing. 
After professing your orders should be received in 1-2 weeks. 
However, due to COVID-19 some shipments may take longer. 
_________________________________________________________________________________
REFUNDS 
_________________________________________________________________________________
If you are not satisfied with your product, we provide you with a 30 day money back guarantee. 
Simply contact us to jumpstart the refund and return process.